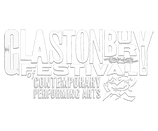 Glastonbury Festival
 is a five-day festival of contemporary performing arts that takes place near Pilton, Somerset. In addition to contemporary music, the festival hosts dance, comedy, theatre, circus, cabaret, and other arts. Leading pop and rock artists have headlined, alongside thousands of others appearing on smaller stages and performance areas. Films and albums recorded at Glastonbury have been released, and the festival receives extensive television and newspaper coverage. Glastonbury is the largest greenfield festival in the world, and is now attended by around 175,000 people, requiring extensive infrastructure in terms of security, transport, water, and electricity supply. The majority of staff are volunteers, helping the festival to raise millions of pounds for good causes. The festival is considered the largest greenfield music and performing arts festival in the world.
[1]
Adele has played at Glastonbury twice in her career. In 2007, she played an acoustic set at the tent for British newspaper The Guardian, while in 2016, she headlined the festival for the first time.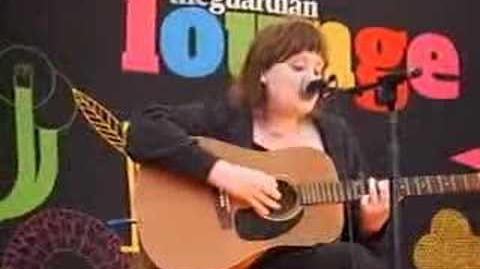 Glastonbury 2007 took place from June 20 to June 24.
[2]
Adele played an acoustic set in
The Guardian
Live Lounge on Sunday, June 24.
[3]
A video of her performing "
Crazy for You
" from this set was later used as an intro to "
When We Were Young
" during her performance at the festival in 2016.
[4]
[5]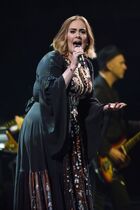 Glastonbury 2016 took place from June 22 to June 26.
[6]
Initially, Adele indicated she had no desire to perform at such a festival due to the large crowds. However, there was speculation that she would headline Glastonbury after festival organizer Emily Eavis expressed interest in having the singer perform there in an interview with i-D.[7] During a show at London's O2 Arena on March 18, 2016, Adele confirmed that she would be headlining the festival alongside Coldplay and Muse, and would be performing on Saturday, June 25.[8] She later revealed that, in spite of her nerves, she had agreed to headline a year prior while watching Kanye West perform at the festival.[9]
At the end of the set, Adele told audience members that performing at Glastonbury was "the best moment of my life so far."[10] Following her appearance at the festival, it was revealed that Adele had the largest audience for a headliner since the Rolling Stones performed there two years prior.[11]
Encore
Reception
Edit
Reviews for Adele's Glastonbury performance were overwhelmingly positive. Eve Barlow of Billboard praised her for her "authenticity," while Jack Shepherd of The Independent noted that, "Even if you've never liked her songs, Adele undeniably won over everyone at Glastonbury, her charisma, charm and down-to-earth attitude so authentic, it's impossible not to love her."[12][13] Somerset Live wrote that, "It was one of the most unusual headline sets Glastonbury has ever seen but it was, in its own odd way, wonderful."[14] Tim de Lisle of The Daily Mail even went as far as to say, "This was not so much a performance, more a coronation. We needed a moment of national unity, and Adele provided it," referring to the recent controversial withdrawal of the United Kingdom from the European Union.[15]
Despite the positive reviews, the 33 times Adele swore during the 90-minute set received a mixed response from viewers. Adele acknowledged this during the show, stating, "Do you know how rock 'n roll I am? Not very, but the BBC had to give me a warning about my potty mouth before I went on. I bet Muse didn't get that."[16][17]
References
Edit
Community content is available under
CC-BY-SA
unless otherwise noted.