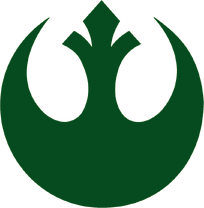 Hi! I'm Adele Addict, the founder and head administrator of the Adele Wiki.
I've been a member of Wikia (now Fandom) since 2010 and served as an administrator on various film-related Wikis before becoming involved here. I've been a Daydreamer since summer 2011. From the moment I first heard her, Adele stole my heart with her heart-wrenching lyrics and breathtaking vocals, which she has continued to do ever since.
My favorite Adele song is "When We Were Young," and I had the privilege of seeing her live at the Palace of Auburn Hills on September 7 — easily one of the absolute highlights of my life!
Aside from my Adele fandom, I'm also an administrator on the P!nk Wiki and the Maroon 5 Wiki, so you can find me on either of those sites as well. (I also frequent Wookieepedia, because I'm a massive Star Wars nerd.)
I am a communications professional with a bachelor's degree in journalism, so when I'm not editing on Fandom, chances are I'm working. In my free time, though, I enjoy playing piano and writing music. (If you're interested in listening to my music, here's my YouTube channel. There are plenty of Adele covers there as well!)
If you have any questions/comments/concerns, feel free to leave a message on my wall and I'll get back to you as soon as possible! Thanks for checking out my page! I look forward to sharing all of my Adele knowledge with you!
—Adele Addict (talk)
Community content is available under
CC-BY-SA
unless otherwise noted.