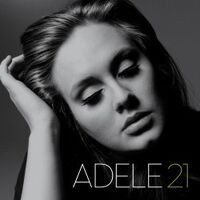 We all knew 21 was a fantastic album, but now, it's official: 21 is the best-selling UK album of the twenty-first century, even more popular than Amy Winehouse's "Back to Black", U2's "All That You Can't Leave Behind" and Coldplay's "A Rush of Blood to the Head". Go Adele!
This is exciting news with the Grammies underway...perhaps this news will sway the vote and put Adele as the front runner for her many nomination categories.
What do you think? Do you think UKers are forgetting other albums that should have been more popular than 21?

Source: Music-Mex.ew.com